Finance Minister Ken Ofoi Atta has rejected accusations of corruption and impropriety in the Agyapa deal by Special Prosecutor Martin Amidu.
According to him, the deal is transparent and devoid of corruption.
"Prior to initiating the ( Royalties Agreement], MoF ensured to undertake all the necessary pre-requisite action required by law, from the procurement of transaction advisors to the submission of transaction documents to the AG and Parliament for their review, input and approval. This Ministry believes that it has been transparent from the onset."
It comes after the Special Prosecutor argued that there was a reasonable suspicion of bid-rigging and corruption activity including the potential for illicit financial flows and money laundering in the process that led to the selection of the Transaction Advisor(s) in the Agyapa deal.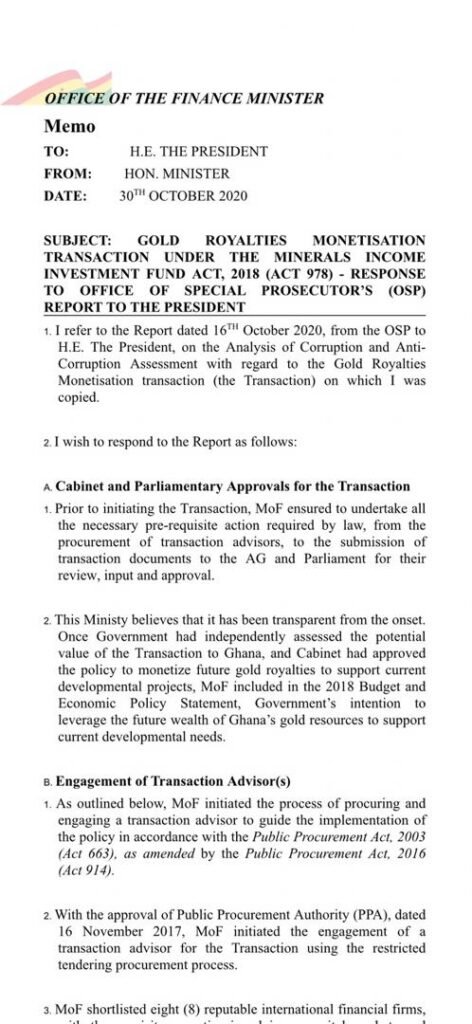 Meanwhile, President Akufo-Addo has directed the Finance Minister to take the Agyapa deal back to Parliament following the completion of the corruption risk assessment by Special Prosecutor .